Creating New Disks from Snapshots
---
You can create a new Metworx disk from an existing EBS Volume snapshot. You will need the AWS Snapshot ID first.
To create a new disk from a snapshot, click your User Name drop-down menu at the top of the screen, then choose My Disks.

Click the New Disk from Snapshot button.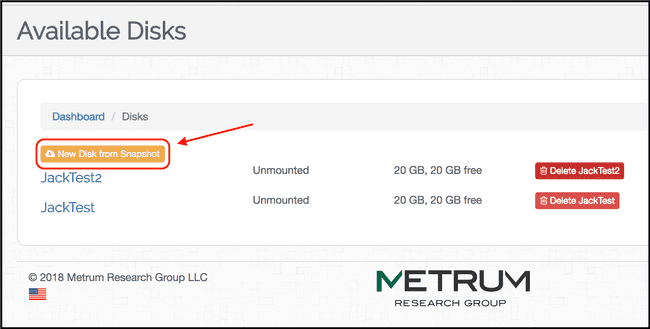 Enter a Disk name, as well as the Snapshot ID for the EBS Volume, then click Restore.