Resetting Metworx Dashboard GUI Password
---
Resetting Metworx Dashboard GUI Password
DISCLAIMER - These steps are only intended for local user login that are not configured for SSO Login. If SSO is configured for your Metworx organization, please contact your internal IT for password resets
To successfully login to the Metworx Dashboard GUI, you must provide your email address and password.
If you enter an invalid password, you will see an "Invalid email or password" prompt as shown below: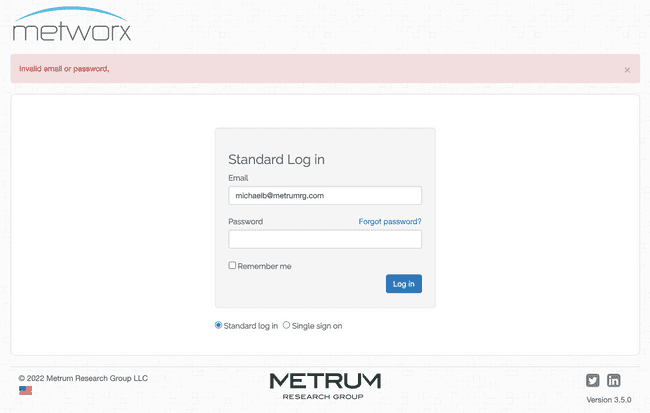 Furthermore, if you recieve an error for "Account Locked", it is easiest to reset your password using the same steps as outlined below.
To reset your password, click the "Forgot Password?" link: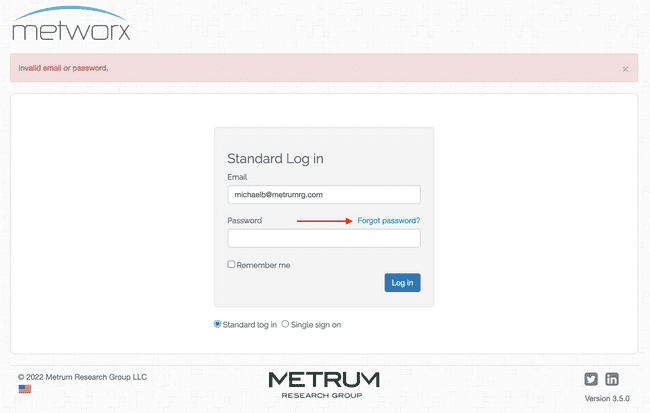 From here, simply enter your email address that is associated with your Metworx User and click the "Reset Password" button: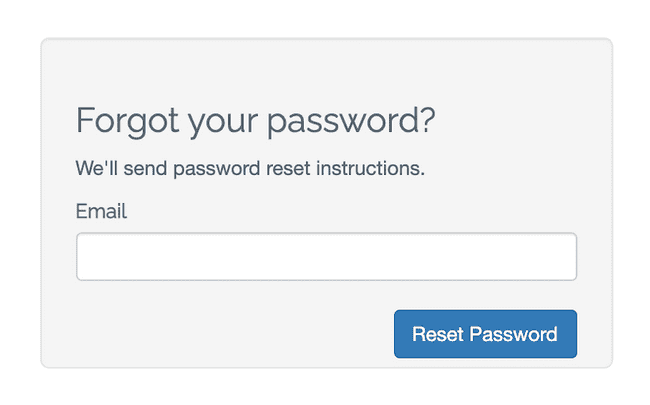 Once you have done this, you will be emailed password reset link to your email address on recor; that email will contain instructions on how to reset your password and you should then be able to log in to Metworx successfully.