Logging in Metworx Workflow
---
Introduction
NOTE: If your organization is using a custom workflow that includes AD integration, this document is not applicable
Logging in to Metworx Dashboard
When logging into the Metworx Dashboard, you will be presented with two options.
Standard Log in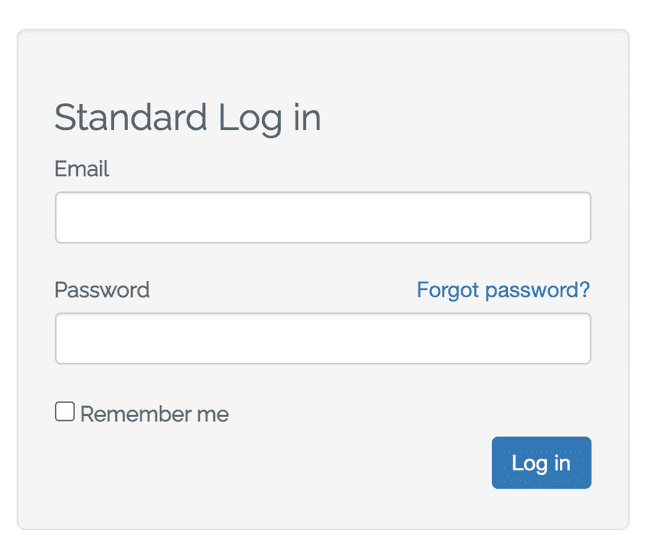 For this log in method you will need your Email address and Password.
OR
Single Sign On Log in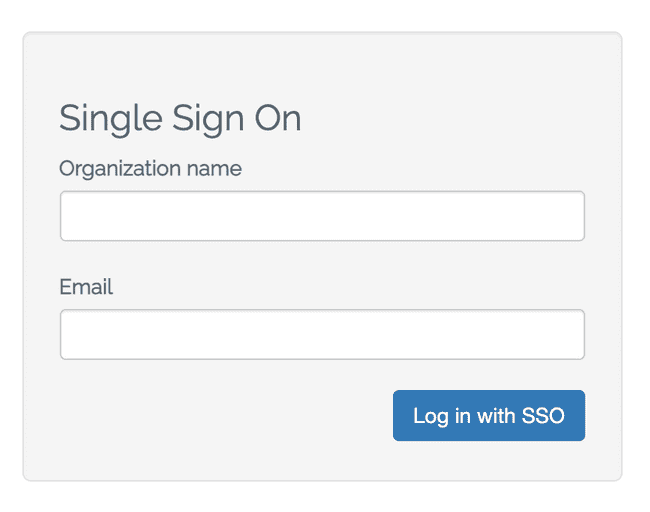 For this log in method you will need your Organization Name and Email address.
NOTE: If your organization has been setup for SSO, you must use SSO credentials to log in via this method OR via an application login procedure directed by your organization.
Setting Workflow Password
When initially creating a new workflow, you will be prompted to create & confirm a password. You will want to remember the password you enter here as you will use it when logging in to different Metworx endpoints such as RStudio/RSConnect/Desktop etc.
NOTE: A user will only see the option to create a password if they are not AD/SSO integrated.
After you successfully launch a new workflow and it becomes Active in your Dashboard, you will see a blue "User" button as shown below: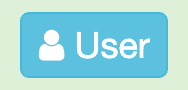 Click this button to display your Login Info for this specific workflow. This this will display your Username which you will need to log in to the Metworx endpoints:
At this point, you will have both your necessary Username and Password for your newly created workflow to use for log in credentials.
For example, if you launch RStudio from your workflow, you will see the following prompt: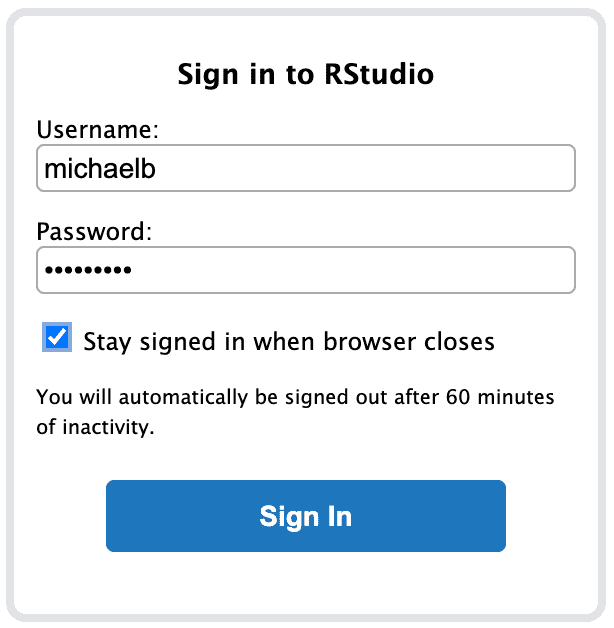 Simply enter your Username and Password combination here, and you will be logged in to RStudio successfully.
The same applies when logging in to RSConnect, Desktop, or any other endpoints that have links present in the Dashboard.